Welcome to Grand River Financial Partners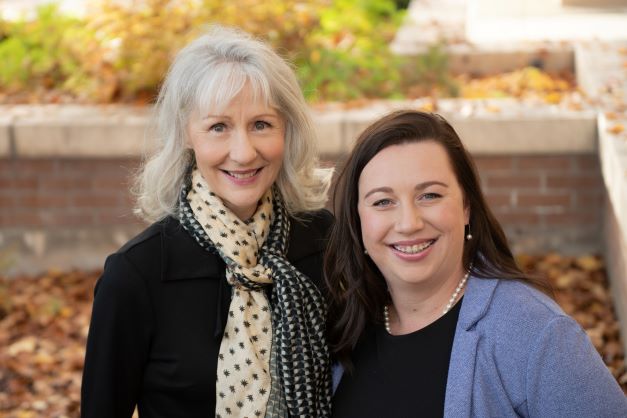 Delivering the Support and the Financial Guidance You Need
We know that these can be frightening times, but we want to assure you that one thing you don't need to worry about is us supporting you through them. We are committed to offering you financial guidance, regardless of what the upcoming days, weeks, or even months might bring.
Our Work Is Critical
Financial services is defined as a federal critical infrastructure sector by the U.S. Department of Homeland Security, Cybersecurity & Infrastructure Security Agency. This means the work we do is essential to the economy and we are able to continue business.
We, and our broker/dealer LPL Financial, will continue to operate and will be able to provide you with the support and service you can always expect from us.
You Matter to Us
While your physical health is of primary concern, we know that your financial health is also incredibly important to you. We may not be able to meet together in person, but we can still connect and discuss any concerns you have.
We'll be in touch with you as events evolve, continuing to provide updates and support. As always, please feel free to contact us at 970-242-7100 or LPL Client Services at 800-558-7567 any time.
We are always here for you.
Bump in the road, or tragedy?
Lillian Dickson said, "Life is like a coin. You can spend it any way you wish, but you only spend it once."
So we're breezing along through life, living everyday to its fullest when someone close to us loses their significant other, loses their job or their business, or severely injures themself doing something they enjoy and before they know it...their life is turned a bit upside down -- bump in the road or tragedy?
What if that someone had taken time earlier in life when they were saying things like "life is a breeze" to consider such curveballs being thrown at them? They have prepared themselves to deal with the financial aspects of such an event and while there is still pain, having financial confidence -- well "priceless."
At Grand River Financial Partners we want to help people (individuals, families, small business owners, retirees) find that financial confidence and keep life's curveballs to a "bump in the road" NOT tragedy!
At Grand River we specialize in listening to our clients, helping them sort through questions they may have, and educating them as needed. We have structured our organization to help clients work towards their financial goals through a wide range of financial services. We offer clients an independent approach to planning and investing. Our services include, but are not limited to the following:
College Savings Planning

- save for higher education costs for your child or other loved ones or yourself.

Retirement Planning

- design an investment strategy to help you towards your retirement goals.

Tax-Advantaged Investing

- to help reduce your tax liability and let more of your money work for you. Investment Portfolio Analysis - to keep you informed of how your investments are performing, and to make adjustments as needed.

Estate Planning

- for preservation of wealth from generation to generation.
We offer a variety of methods to help manage client goals...
Strategic Asset Management (SAM)

- providing you with fee-based asset management through LPL Financial, a Registered Investment Advisor

Advisory

Guided Wealth Portfolio

Direct Investments

Mutual Funds

Variable and Fixed Annuities